Table of Contents
Decrapping Windows Vista
If you thought default XP was dumb, you're in for a world of hurt in Vista. Let's see what we can do.
All steps in this guide are optional and make Vista act like 2k/XP as much as possible. Pick and choose the changes that suit you.
In case you were wondering, Tiny Personal Firewall 2 does not work on Vista.
Welcome Center
OH MY GOD WELCOME TO VISTA HERE ARE 500 USELESS BUTTONS NOBODY WANTS
Right click sidebar, close

Right click the sidebar icon in system tray (which should have a "help" bubble now), Exit

In dialog, uncheck "Start sidebar when Windows starts"; "Exit sidebar"
Explorer & Control panel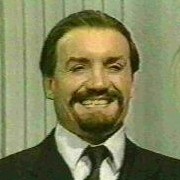 Disable UAC
This, like all steps in this document, is optional; you can leave UAC on if you like the added security.
Start | Control panel | User Accounts

"Turn User Account Control on or off"

Uncheck, OK, Reboot
Disable security complaints
Start | Control panel | Security Center (or click one of the complaints)

"Change the way Security Center alerts me" on the left

"Don't notify me and don't display the icon"
System properties
Press Win+Pause or right click "My Computer" and choose "Properties"

Giant "fake" system properties appears. Click "System protection" on the left to bring up real system properties.

"Advanced" tab

Performance "Settings"

Startup and Recovery "Settings"

Environment variables if needed
Desktop
Right click the desktop, "Personalize"

"Window Color and Appearance"

"Effects" button

Set font smoothing: "ClearType" for LCDs, "Standard" for CRTs

"Show window contents while dragging" → On

"Desktop background"; whatever

"Sound"

"Mouse", "Pointers" tab, → "3D-Bronze" (or whatever)

"Display Settings"; whatever

"Easy of Access" (in the lower-left corner)

"Make the keyboard easier to use"

Scroll down, "Underline keyboard shortcuts and access keys" → On
Recycle bin
Right click the recycle bin, "Properties"

"Do not move files to the Recycle Bin" → On
Internet Explorer
Auto login
Start | Run | "control userpasswords2".

"Users must enter a username and password to use this computer" → Off.

OK

Enter the user name and password you wish to automatically log on with, and then click OK.

Click OK again and you're all done.
Services
Control Panel (classic) | Administrative Tools | Services

Stop and change startup type to "Disabled" or "Stopped" for the following services:
Error reporting
Control Panel (classic) | Problem Reports and Solutions

"Change Settings" on left

"Advanced settings"

Click the "Change setting" button undeer "For all users and programs, problem reporting is set to"

"Off", OK, OK, OK
Disable AutoPlay
Control Panel (classic) | AutoPlay

"Use AutoPlay for all media and devices" → Off
Install Firefox